Hidden Gem
This morning after I had finished at the gym I was drove through a hidden valley not far from home on the Central Coast – it was early, only 6.30 and the garden I was returning to is one I have been working on with the owner Clayton for a few years. As we walked around checking how everything was growing we were both thrilled and we spoke about the ways to add and improve on what was already doing well.
We all want instant results, but it doesn't matter how much money you have to spend with a garden when it come to plants you have to wait, and he is happy to do this –  he understands that the journey is just as good as the destination. It makes me sound old and philosophical, but when it comes to gardens I have learnt that some things are worth waiting for. This wait breeds patience and you learn to appreciate what you have. Little things make a difference, and you have time to stop and `smell the roses' – and you learn as you go, as well as listen to the birds and observe the seasons. This garden will grow  at it's own vegetable speed.
I know what we have done here at this place is making a difference to the lives of the family that live here, and not only that, we are significantly increasing the value of the property as we continue on this `ride'.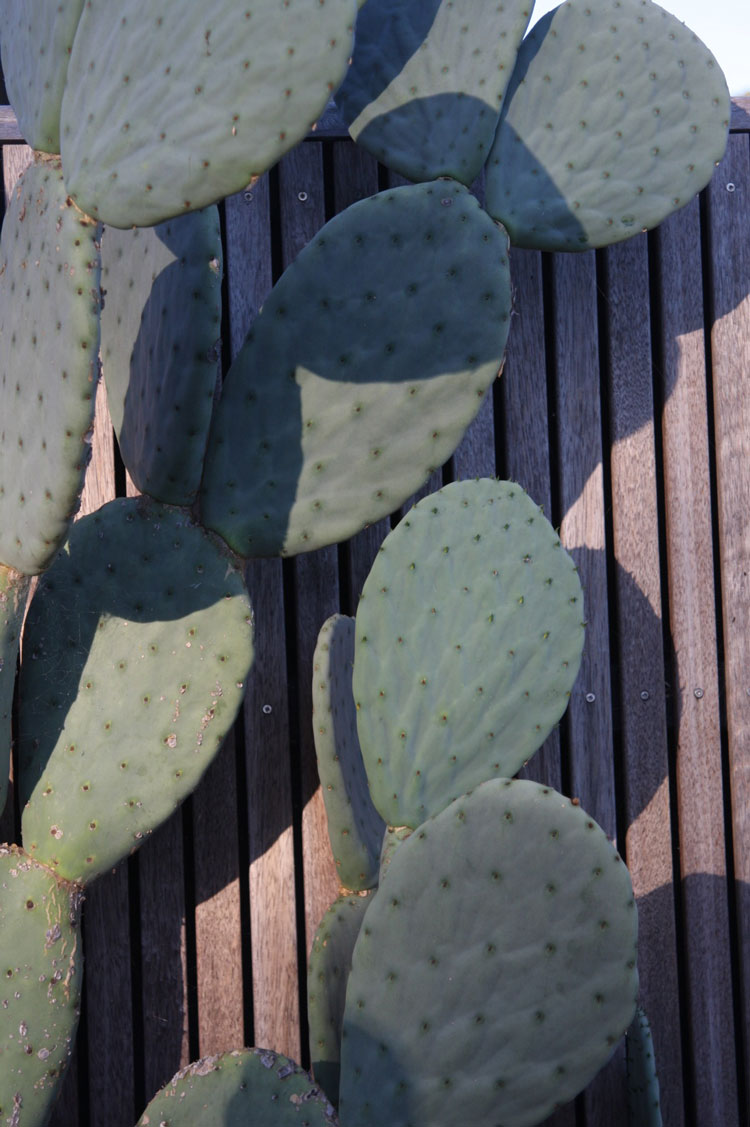 As is my usual preference, there is great variety to the plant selection. Clipped evergreens balance the wildness of grasses in this garden and there are even some softer, traditional flowers such as roses and salvia in the mix. Plants such as dragon trees and spineless prickly pear give structure. After our wander we loaded a group of turpentine trees and hoop pine onto the back of my ute and drove over the paddock positioning them where they could offer interest and a little privacy from a neighbouring home. As I return trip I thought to myself how fortunate I am, that I enjoy my profession so much – and so the day began, happy days…