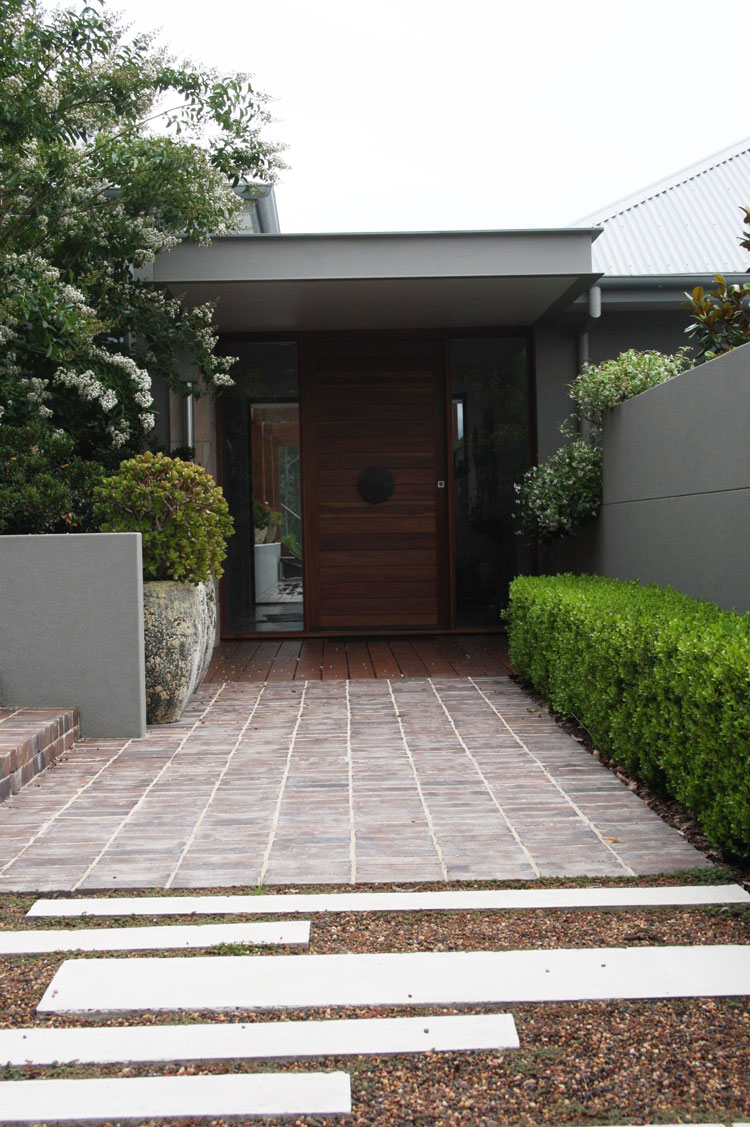 Valley Garden
Steve from Shakkei Landscaping has been working on this project from a few years ago when we completed the design, and the Shakkei team are still maintaining the garden. As anyone who has read my book Disobedient Gardens knows, there is nothing I enjoy as much as seeing one of `our'  gardens develop. When I was asked back this past week to add to the garden in an area below the home in rough grass where it was proving too difficult to mow or slash with the tractor it gave me the opportunity to take some pictures to share the progress. This is a garden set on the side of a hill, there are acres of grassland below it, and above, the forest.
Whilst there is lots of land the owners don't want to spend all their time working in the garden so the garden has been kept to minimum size and we welcome in the surrounding landscape. The entry is the part that I'm especially pleased with. We used dark face bricks as the paving leading to the front door, and to lead you out into the landscape we designed a set of concrete strips.
The plant selection is simple – well in comparison with many of our projects that is. Evergreens are trimmed into mounding forms which are offset with fastigiate pear trees, grasses and Sedum.