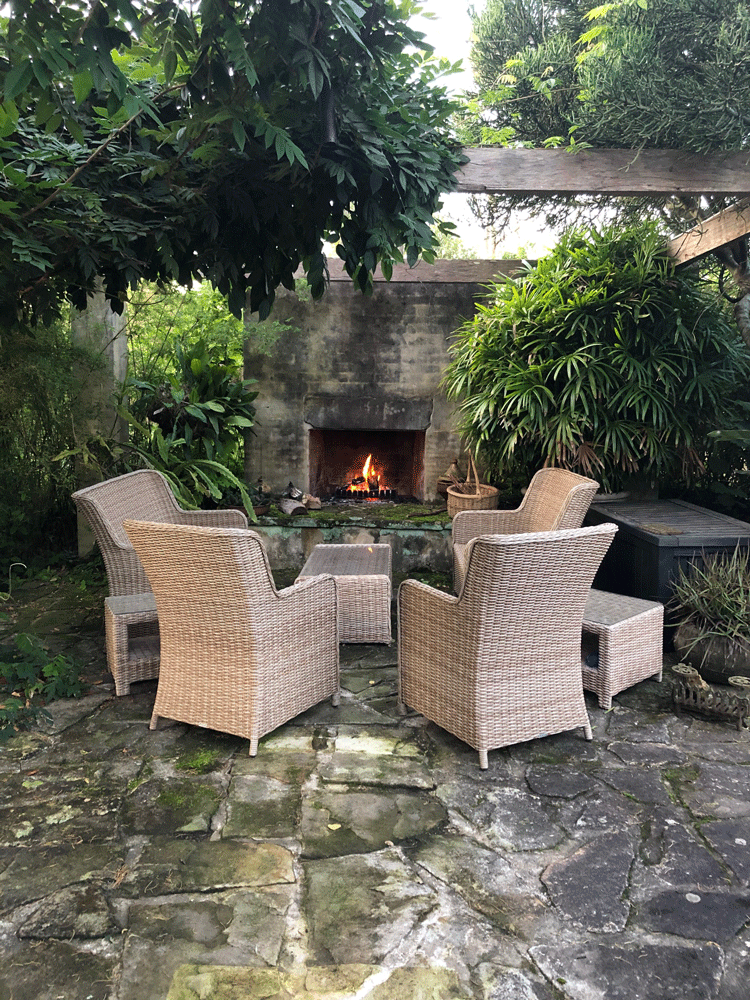 Business almost as usual
With Corona Virus on our doorstep we are looking for new ways to operate our business. We have some really exciting projects on the go and we'll continue working on them with me working from my home studio in the garden with Kaiya and Ben operating remotely where possible. None of us know what to expect, we have family staying in our home for an indefinite time as they are unable to return overseas. Our son Nathan is a manager at a beachside resort which was forced to close last week for an undetermined time and is now helping a friend close to home at their horse stud as it's an essential service. We're all being pushed in unfamiliar ways and we have to make the best of what we have and stay safe – we are all in this together.
We've spent a lot of time together outside these past few weeks and we've really enjoyed working on the vegetable garden that has been lying fallow for way too long. Ten bags of chicken manure were dug in and left for a few days and we were lucky when overnight rain helped wash it in. Earlier this week I came up to the kitchen where Cathy and Ali were having coffee with the news that the first tiny seedlings had appeared and we'll continue to check them every day to observe their progress. Our collective eyes are all on the baby brush tail possum that has made a warm home in the tool shed roof – we warn him/her daily to stay away from the veg or else…
Luckily we are making the most of our splendid isolation – on fine evenings we've been lighting the outdoor fire for apperitivo, enjoying shared meals, wine and stories. We're basking in the camaraderie, in a job well done. Our backs and arms are weary from clipping, raking and carrying barrows full of clippings from the garden out to the bonfire in the paddock that we will put a match to in the next few weeks – and it feels wonderful.
I know a lot of people are working from home, staring out the windows at their gardens and if you need help please let us know. We can talk on the phone, FaceTime, send texts and emails. We've even designed gardens in other countries in this way, and with technology the way it is it's not all that hard. Think of it as an exciting project.
This pandemic has made us all think differently, it's made us appreciate what we have and to look to our homes as sanctuaries for our families. Our gardens have restorative powers, and it's exactly when I returned home from rehabilitation after my own accident almost eight years ago.
When times are tough sink your hands into the soil and feel the heal.