Summer on my mind
It's cold, wet and windy, we've been waiting for rain for so long and I'm not complaining which has given me the opportunity to get writing. I've been out walking around the garden this morning making slight adjustments to plantings. I get about questioning myself if this or that plant combination is the best I can do?
Are the shapes, colours and forms and each part of the partnership singing – do they compliment or contrast sufficiently. I can see what it looks like now but this is about stretching my knowledge and memory as to how it will look in one month, two or three and in each season. I aim for longevity in a garden and if it's not growing in increasing beauty every year it's not good enough. It's complicated, yet I find it a delicious distraction and it's this which I do almost every day of my life – I look at the garden I'm working on, get to understand what each garden owner is hoping to achieve, assess their microclimate, architecture, budget and a half a zillion other factors to achieve the best result and it's one of the reasons why to me work isn't a chore.
In the studio we are producing some seriously beautiful designs and – many have been influenced directly and indirectly to our recent holiday in France. Cathy and I spent the best part of summer based in the beautiful home of friends that live just outside the walls of this ancient village where Picasso once lived. To become familiar with a place to have to live like locals and we absorb ourselves in everyday life. When we create a garden it's not just about plants it's about creating atmosphere, and in France this is tangible.
For many years I've wanted to go to the Galerie Maeght sculpture park at St Paul de Vence but have never quite got there – and this time I succeeded and I'm so pleased I did. To walk in a garden where it feels as if Joan Miro is with you is an uplifting experience!
I'll wait patiently for someone to give me a call with a request to create a garden that features sculpture and I'll show them what Ive learnt.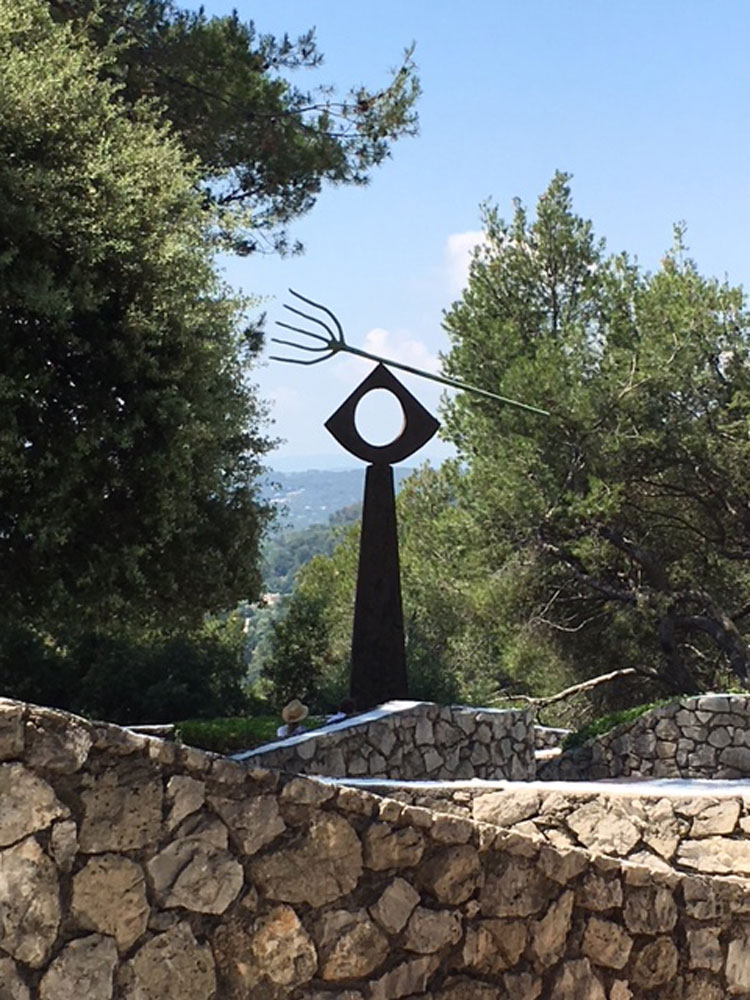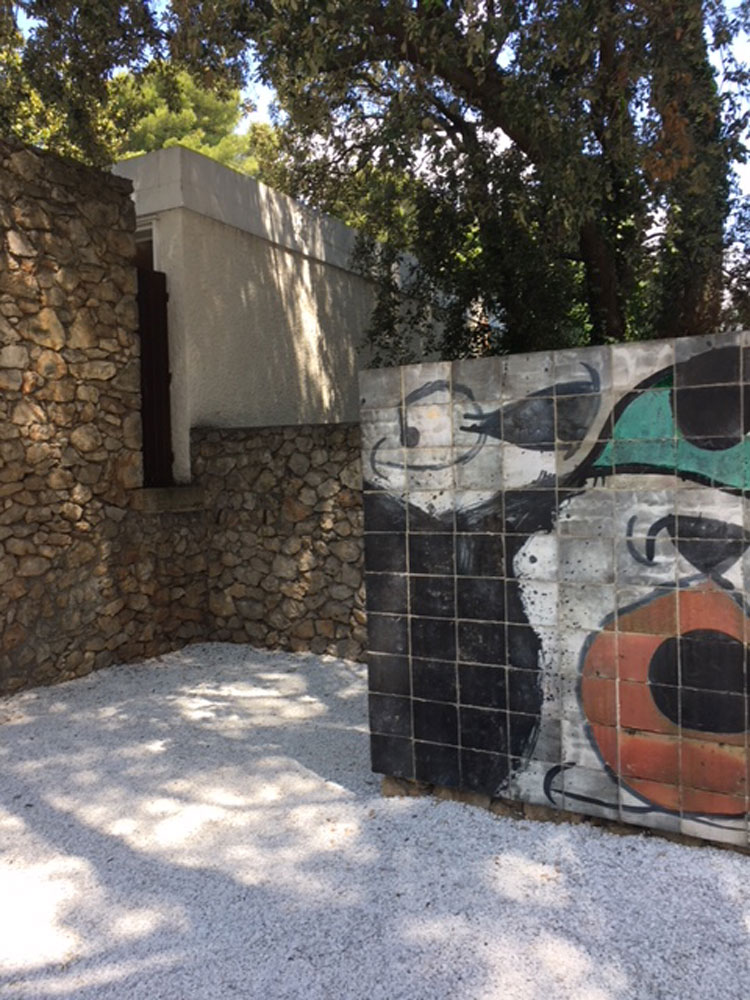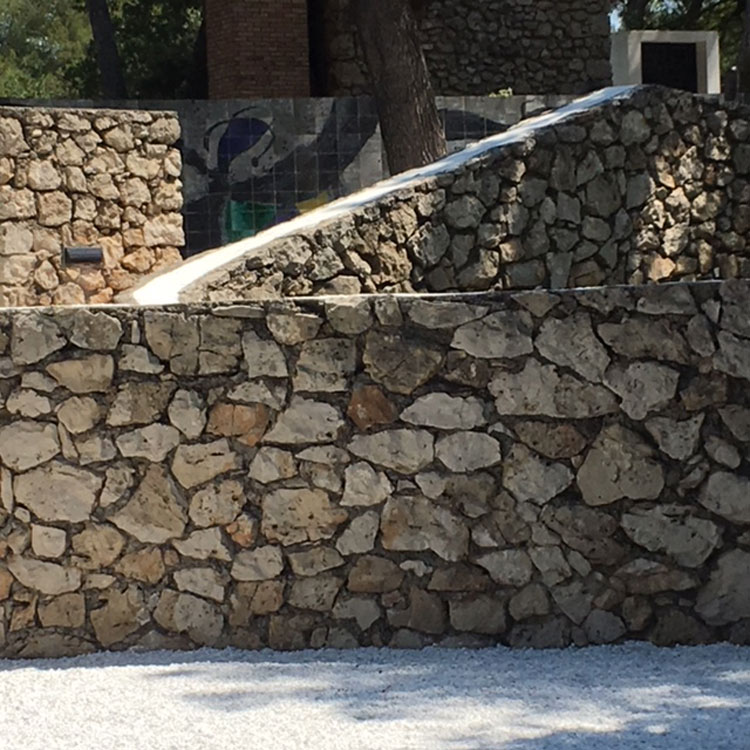 We stopped by the home of an old friend that lives in Opio to have a glass of champagne and lend a hand with her garden.
and we took a few days at Chateau Nerf du Pape to gather wine supplies and had a great lunch outside a cafe in the shade of ancient pollarded plane trees and discovered some wonderful wines in the co-op next door, and it's these memories of tastes, sights and smells that I'll be bringing with me as we work through our designs this Australian summer.