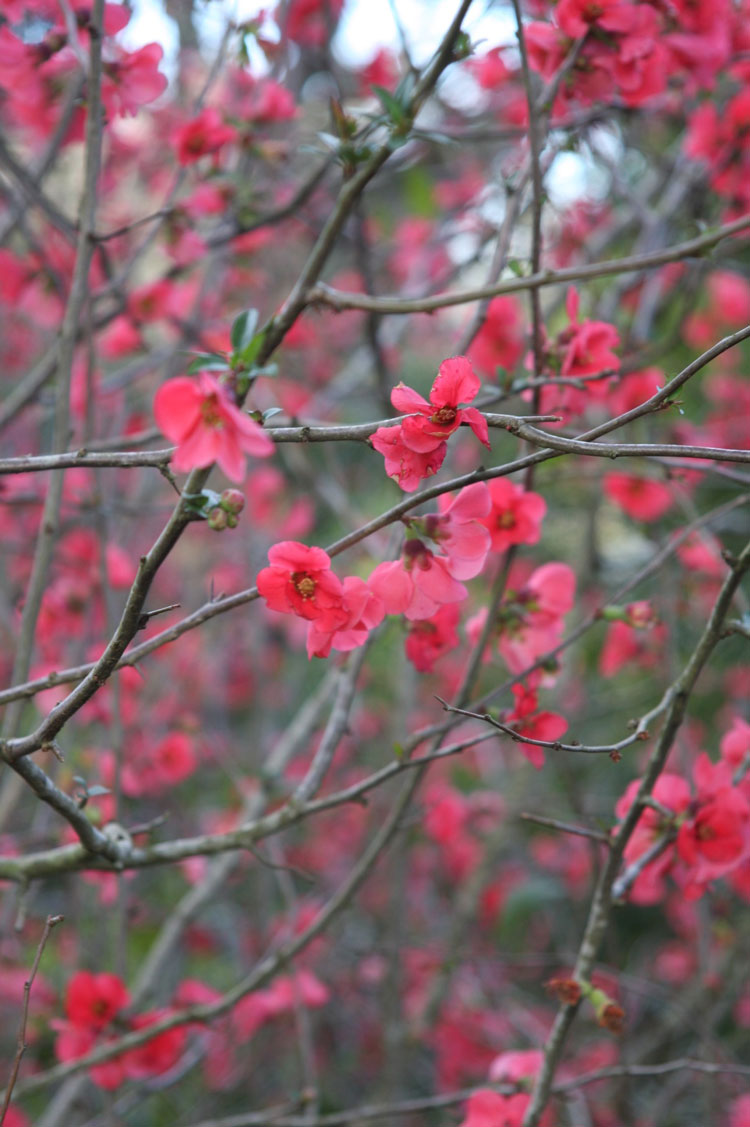 Japanese Quince
In some winter gardens things are bleak, but in my own garden – and in the gardens we design, this is rarely the case. There are countless plants that have been virtually lost from our Australian gardens, like the japonica as they used to be known. These fool proof shrubs were one seen in gardens everywhere and now they are rare.
They brighten the garden and the house when their branches are cut and popped in a vase, and they last for weeks.
In large gardens I mass them on banks of sloping earth and under trees – and rarely do anything to them besides remove a wayward stem. In smaller gardens they can be pruned back hard after flowering to keep them small, and if this is done they also produce very straight stems loved by florists.